President and CEO Charles A. Freni explains how Central Hudson Gas & Electric Corp. is embracing the future.
Amid a rapidly changing technological and regulatory environment, Charles Freni, president and CEO of Central Hudson Gas & Electric Corp., sees a quite different role for utility companies today than in the past—one in which they can become even stronger partners for government, industry, colleagues, and customers alike.
Parent Corporation CH Energy Group, Inc. is most known for its subsidiary Central Hudson Gas & Electric Corp., commonly known as Central Hudson. The utility delivers electricity and natural gas to residents of a 2,600-square-mile service territory that extends north from the suburbs of metropolitan New York City to the Capital District at Albany, with its headquarters based in Poughkeepsie, NY. In 2013, the 120-year-old company was acquired by Fortis Inc., a diversified electric and natural gas utility holding company based in Canada, giving it the financial resources, but also the operational independence, to meet the many challenges facing the industry today.
"Fortis' business model is essentially what is called a federation model in which each of the companies continue to remain and operate as standalone entities, developing their own financing and working within their own regulatory environments," said Freni, who was appointed president and CEO in 2018, told CEO Magazine in an exclusive interview. "If you look at the utilities industry in New York, the majority of the parent companies are outside the country at this point. But if you work with Central Hudson from a customer or regulatory perspective, your experience pre-acquisition and post-acquisition is effectively the same."

"From an operating perspective, we're about a $1.4 billion company," he added. "Fortis overall is a $50 billion company, and that does provide us with benefits. But what really excited me coming into this role was looking at the aggressive stance New York State has taken when it comes to environmental issues, as well as the evolving business models of the utilities. These developments have really pushed the envelope on innovation, customer choice, and the utilization of assets, as well as providing customers with better pricing and an even higher level of service reliability."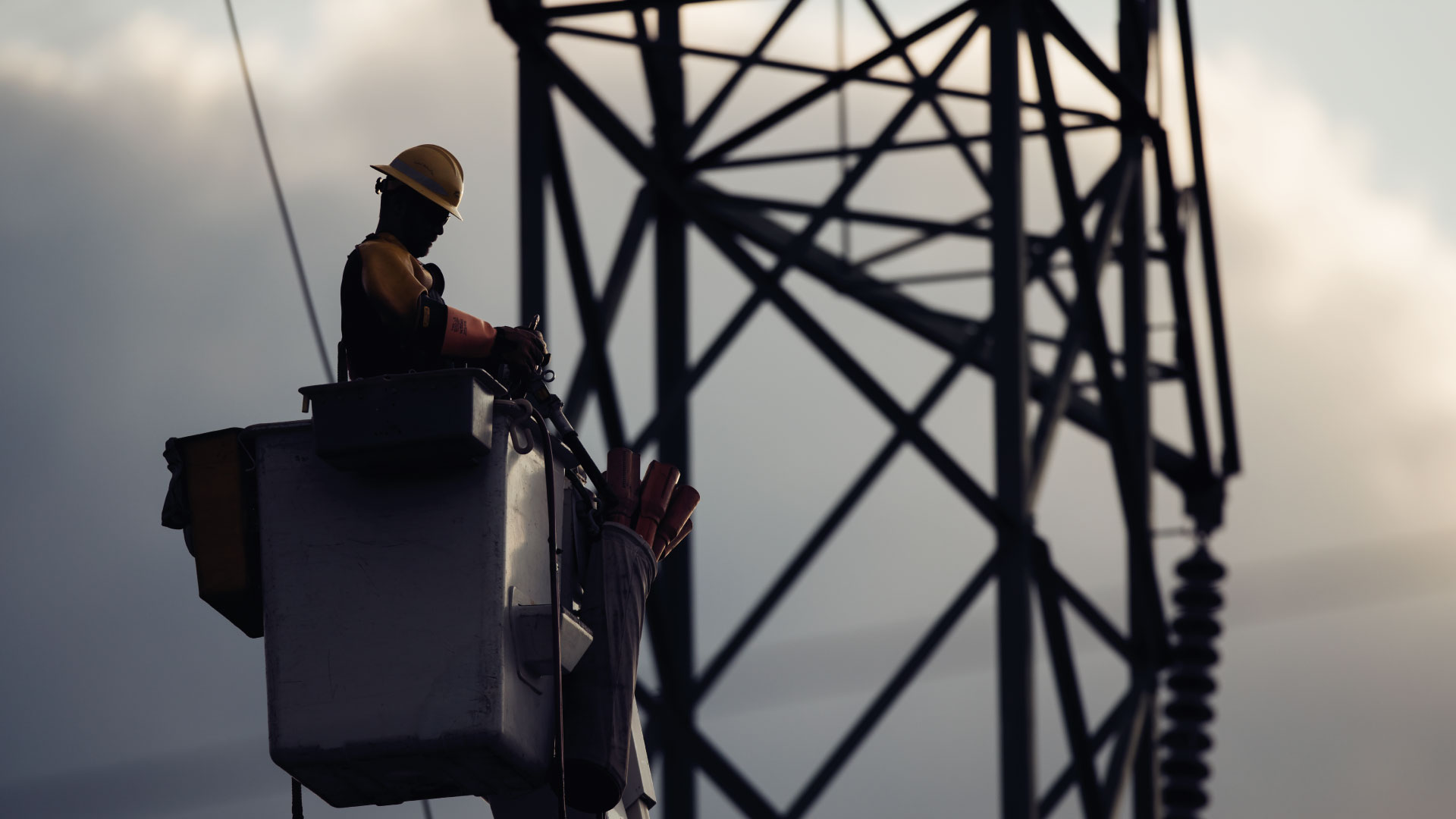 Out with the old
For Freni, the evolving nature of the utility industry means not only changes in the way energy is generated, sold, and delivered, but also significant changes in the way a company interacts with its partners, employees, and customers—from mutually beneficial partnerships and innovative employee training programs to advanced customer interface designs.
"I often say that if you were to call us a utility today, I'd almost be insulted," Freni joked. "There's a lot of new technology coming in which is allowing us to do things we've never done before, and that's really given us an opportunity to break away from the old utility model. We're much, much more than that. And the regulatory climate in New York really encourages us to be innovative, creative, and approach things from a perspective beyond just providing safe and reliable service."
Freni used the example of how Central Hudson is embracing the markets for renewable energy and electric vehicles (EV) to illustrate this process. The company has interconnected more than 9,000 customer-owned solar installations within its New York State service area in recent years and is also taking a far-reaching approach to the EV market with a view to reducing the region's carbon footprint in a more efficient way.
"When you think about how to connect those solar installations to our system, it really changes our distribution system dramatically," Freni explained on the subject of solar power. "One of the biggest projects we have right now is a distribution management system project which will allow us to better measure the voltage on the system, better understand the system's flow by looking at real time activity, and also give us more control in addressing and restoring power outages by remotely isolating them prior to dispatching crews. That's being built out over several years alongside a fiber and wireless network that will allow for the communication of all these resources, bringing everything back to a centralized system. "As for EVs, many view this in terms of how many of these vehicles are on the roads. We, on the other hand, see potential in focusing on the highest mileage vehicles, which are typically fleet vehicles."
Guiding customers
The same desire to embrace technology in a rapidly changing world is aiding Central Hudson in other areas as well. The compa- ny's contact center takes about a million phone calls per year from customers, yet Freni believes such a system is inefficient when compared to new methods of client support. To this end, Central Hudson is developing a new customer information system in collaboration with SAP which will be completed over the next 18-20 months.
Freni also believes strongly in guiding customers to make informed energy choices in an increasingly competitive, crowded— and at times, confusing—marketspace. "We certainly want customers to be able to have choice and understand the options available to them," he said. "In being a partner, we can help facilitate that choice and help customers understand what best fits them. Many believe they understand the marketplace and wind up in trouble. Part of that is guiding customers, and we provide that opportunity."
Employees of the future
Freni was keen to stress the way Central Hudson has also looked at changing the relationship it has with its employees, building a new training center to cater to personnel across the company as well as establishing ties with local community colleges within the region to offer training and educational programs that dovetail with those courses offered by the schools. He said Central Hudson also works with veteran organizations, currently employing about 70 veterans, while the company's new training center will provide fresh career opportunities for current and new hires alike.
"On an employee development front, the new center will train employees in almost every area, from linemen and gas mechanics to engineers and people who work on the IT side," Freni highlighted. "Up until now, much of our training and development really took place on-the-job, which I don't see as being efficient or comprehensive enough for the things we need to do. Also, as we distribute a wider range of energy resources, our employees need to be experts on the resources that are being deployed in the field. "Great employees are those who are well trained, but I believe they also perform their best when they're in an inclusive and diverse environment," he added. "And I do believe inclusion comes before diversity. When people can come to work and feel that they're welcome, it allows them to do their best. The goal is to become a more efficient organization overall."
A utility for the 21st century
The combination of new market opportunities, regulatory trends, customer demand, and the possibilities presented by new technology lead Freni to believe that Central Hudson and the wider utility industry are at a crucial juncture in their history, one which promises new challenges, but also exciting new opportunities.
"We're really not in competition with anybody," he stressed on the subject of Central Hudson's growth strategy. "What we see are opportunities to partner with other companies with a view to working with them to enhance what we do. For example, we're one of the investors at Energy Impact Partners, and Central Hudson has had the opportunity to attend many of the council meetings and become acquainted with new entrants in the energy field. We've also developed personal relationships with colleges, hospitals, and local businesses. Nearly all our employees live in the community we serve, and we want to leverage those relationships. That way we can deliver a much more personal experience than most utilities.
"We really aspire to grow at a 6-8% trajectory, and we look at that across all opportunities," Freni elaborated. "When you look at the transition we're making to a lower carbon future, I think gas is foundational to that. When it comes to industry, businesses in New York State want natural gas. But we also see opportunities in helping customers convert to heat pumps. The conversion from oil to heat pumps, or oil to natural gas, has a net positive cost-benefit analysis associated with it. It also provides the opportunity to achieve some of the state's goals by lowering emissions. And we view that as one of the best opportunities of growing our business."
Looking to the future
Freni is convinced that through exciting new technologies, positive regulatory developments, and strong partnerships with suppliers and private contractors, as well as sup- port by parent Fortis Inc., Central Hudson is incredibly well positioned for the future.
"We take a very long term perspective," he insisted. "Central Hudson has been around for more than 120 years and I tell our team and the organizations we work with that I plan for our company to be here at least another hundred. That makes us a great partner for service providers, as well as our customers and the communities we serve. Our service territory is adjacent to one of the greatest metropolitan areas in the world, and we want to make this an attractive place to do business in as well as to live and raise a family. We want to be the partner and provider of choice."